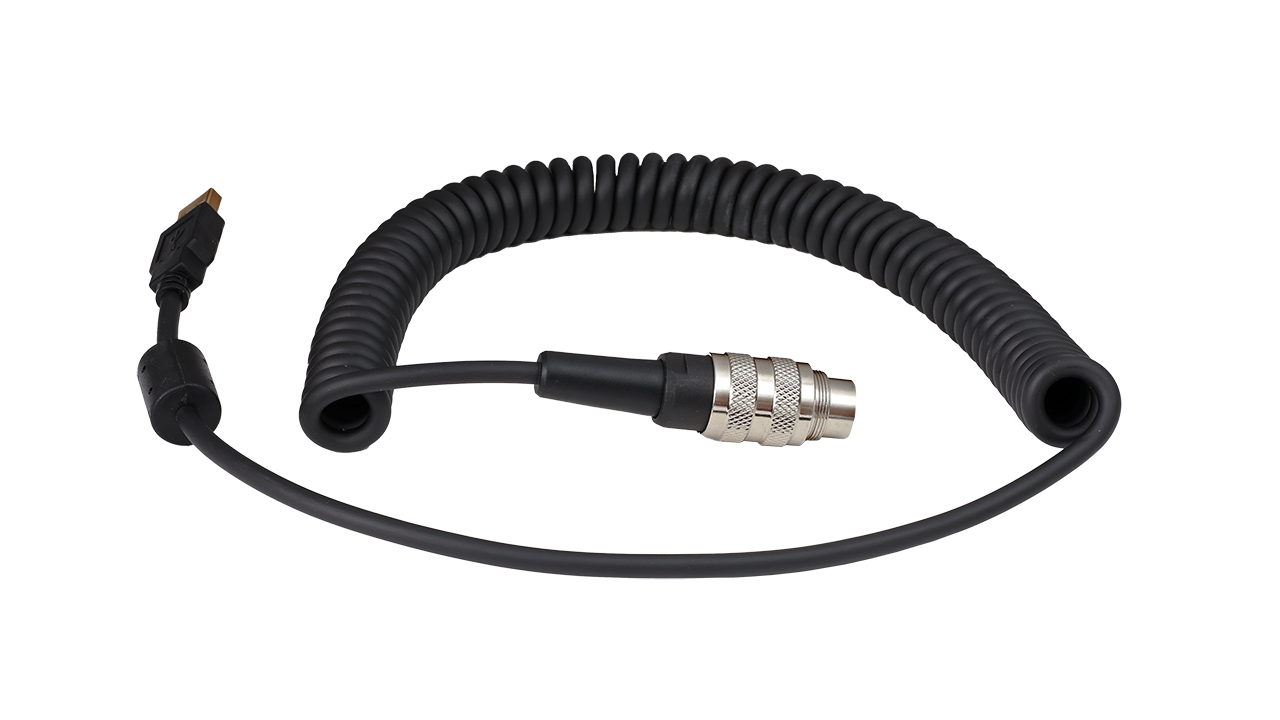 SOELPEC - Spiral USB Cable
Sale price
€30,00
Regular price
Estimated Delivery in 1 Week -
SOELPEC - Spiral USB Cable
Sale price
€30,00
Regular price
Product Features
What's In The Box
Recommendations
Shipping
Sturdy spiral cable to be used with SOELPEC Steering Wheels.

USB 2.0 high-speed protocol 
Suitable for high-power delivery with a very durable structure

Braided copper shielding and ferrite core for uninterrupted operation.
740mm total length with 300mm coiled section
Spectra XR Steering Wheel with Dual Clutches and Carbon Fiber Paddles
42mm Color-Coordinated Rear Hub
4-pin Spiral Cable with Lumberg Connector
Internal USB cable for Quick Release Connection
Extra Polyester Film Sticker Sheet for Button Caps and Encoders
Additional Magnets for Adjusting the Shifter Force
6x M5*12mm Captive Screws for Mounting
4mm and 1.3mm Allen Key and Tweezers
SOELPEC Sticker Sheet
Quick Start Guide
We recommend you to download and install the latest version of SimHub for utilizing all the illumination and dashboard functionalities of the display. All you need to do is simply select the SOELPEC - Spectra XR in the devices section.
In order to download and install the dedicated SOELPEC Dashboard, you can head out to our Support page.
You can customize the colors of your Spectra XR by purchasing different color variants of our anodized knob kits here.
It is recommended to use a powered USB hub for higher brightness levels.
Join SOELPEC Discord Server to be a part of our growing community and ask for advice & help.
If you have any further questions, please feel free to reach out to us by filling our Contact Form
Shipping costs are based on the weight and size of your order. Simply add the desired products to your shopping cart to use the shipping costs calculator.

All prices are without the TAX and buyers will be responsible for any import duties.